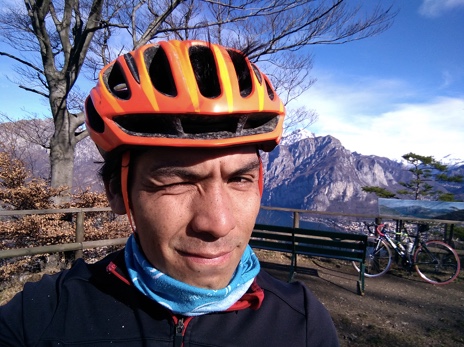 Rodney

SONCCO ZUÑIGA
Representing
Peru
Age
27
Hometown
Sulbiate, Lombardia, Italy
Occupation
Professional Pizza maker
Athletic background
Cycling is my lifestyle, I race MTB and randonneurs races and ride my bike all around the world.
Tell us a bit about your background
I have always wanted to live and work on two wheels. I hope that in the future, I can improve as a person and teach more people about this beautiful sport. So far, I continue to ride upwards!
Why did you sign up for IncaDivide?
To challenge myself on an epic Divide Race. Race is happening in my homeland: Peru, I couldn't miss it.
What bike/equipment are you planning to use ?
Merida Scultura team road bike, equipped with homemade bikepacking gears
Where can people follow you?